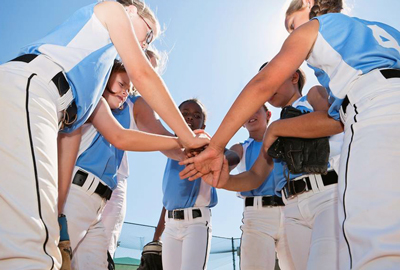 WE ARE PROUD TO SHARE THESE 2016 STORIES:
In 2016, Visionworks laid the groundwork for an exciting new partnership by teaming up with Little League® Baseball and Softball as its Official Eyewear and Eye Care Retailer for 2017.
Together, Visionworks and Little League will raise awareness about the vital importance of children getting regular, yearly eye exams as well as the need for high-quality protective eyewear for school-aged children involved in sports programs.
"We know that vision is fundamental to kids' success in school and their performance on and off the playing field. That's a compelling reason for our entire company to rally around this cause," said Visionworks President and HVHC President and CEO Jim Eisen. "We are excited to step up to the plate and go to bat for Little League players and families across the country."
As part of this partnership, Visionworks will work alongside Little League to provide special offers for participating families and stress the importance of proper vision care. Visionworks will also be working with Little League's Urban Initiative program to provide vision assistance for underprivileged players and teams that wouldn't otherwise be able to afford proper vision care. To date, the Urban Initiative program has fostered the participation of 4,000 teams, the equivalent of an estimated 52,000 players within the Little League program.
Visionworks will also exhibit at the Little League Baseball® World Series in South Williamsport, Pennsylvania (August 17–27, 2017). There, as part of Little League's Family Fun Zone, Visionworks associates will help players and their families learn more about how to keep their eyes healthy.
"As an organization, we are always looking for ways to strengthen our communities and raise awareness about the importance of eye health," Eisen pointed out. "Working with Little League fits perfectly with our company goals and values. We're excited about working with such a great organization, and we look forward to the opportunities to help the community that this partnership creates."