Overview
United Concordia Companies, Inc. and its licensed insurance subsidiaries — collectively referred to as United Concordia Dental — proudly deliver personalized dental solutions focused on healthier mouths for healthier lives. Based in Camp Hill, Pennsylvania, the dental solutions partner has licensed entities in all 50 states, the District of Columbia, Puerto Rico and Guam, and offers the marketplace more than 50 years of experience. United Concordia is a wholly-owned subsidiary of Highmark Inc.
Drawing on market-leading research, United Concordia is building innovative products, benefits and educational solutions that reinforce the important role oral health plays in overall health. In 2022, United Concordia became a multi-line carrier with the launch of a new vision product, UC ClearVision™, that promotes total health by offering employers the ability to bundle dental and vision plans.
As a founding member of the Harvard Initiative on Integrating Oral Health and Medicine, United Concordia is helping foster a discussion to identify strategies that improve oral and total health. President and CEO Edward Shellard, DMD, and Chief Dental Officer Roosevelt Allen, DDS, MAGD, ABGD, serve on the Dean's Advisory Board at the Harvard School of Dental Medicine.
United Concordia has a long-standing tradition of supporting the communities it serves. In 2022, the United Concordia Dental Charitable Fund committed more than $1.1 million in funding throughout the U.S. to help serve the health care needs of the community. Additionally, United Concordia provided $660,000 in charitable contributions, including food banks, nonprofit organizations, dental scholarships, and dental outreach.
READ MORE
Offering value beyond dental insurance to promote total health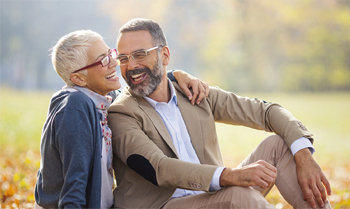 Plenty of research shows how the mouth — and the eyes — play an essential role in overall health. That's why United Concordia Dental collaborated with VSP® Vision Care to launch a new vision product in 2022. UC ClearVision™ is helping employers promote the total health of their employees by bundling dental and vision plans.
Born from a shared commitment to overall wellness and early disease detection, the collaboration established United Concordia as a multi-line carrier that offers value beyond just dental insurance. Launching UC ClearVision was also an important step in making United Concordia more competitive in the market and providing a better customer experience.
"We're always looking for ways to better serve our customers," said Tom Palmer, senior vice president, Sales and Service. "Our new product means employers can choose a vision plan they think will work well for their team — and their team can decide if they want to add that coverage for themselves and their families."
Understanding changing customer needs and offering solutions to meet those needs is critical to United Concordia's mission to deliver a remarkable experience. Along with providing more choice for employees to personalize coverage, bundling dental and vision plans streamlines the enrollment and administration process, making it an easier experience for customers.
"Regular dental and vision checkups are important tools for early detection of many diseases, leading to earlier intervention, better outcomes and greater health care affordability," said Palmer. "Dental-vision bundling is another example of United Concordia's commitment to building innovative products, benefits and educational solutions that promote total health and deliver exceptional customer experiences."
READ MORE
Chief Dental Officer emphasizes dental care is crucial to keeping kids healthy [article]
Other Highlights
United Concordia Dental's network includes over 126,000 unique dentists across more than 396,000 access points. The dental solutions partner has more than 9.3 million members and over 21,500 commercial clients.
United Concordia Dental is the dental benefits administrator for the TRICARE Dental Program (TDP), which serves nearly 1.8 million active-duty family members, and National Guard and Reserve members and their families worldwide. Additionally, it proudly serves 1.4 million eligible active-duty service members enrolled throughout the world in the TRICARE Active Duty Dental Program (ADDP).
United Concordia Dental works collaboratively with 19 Blues partners in 27 service areas and eight national insurance carriers, providing a wide variety of dental solutions — from network leasing to Third Party Administrator (TPA) services, etc. — to meet their needs and support their growth.
Spotlight: Delivering for Customers with UC ClearVision™
"Dental-vision bundling is another example of United Concordia's commitment to building innovative products, benefits and educational solutions that promote total health and deliver exceptional customer experiences."