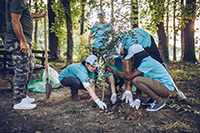 Highmark Health remained financially strong in 2021, reporting $22 billion in consolidated revenue, an operating gain of $301 million, and excess revenue over expenses of $440 million, excluding one-time gains. As of December 31, 2021, the organization had more than $12 billion in cash and investments and net assets of more than $10 billion. Highmark Health Plans had strong commercial and government business results driven by continued focus on value creation initiatives. Allegheny Health Network experienced year-over-year volume increases, offset by cost pressures related to supply chain challenges, labor costs, and continued high costs for personal protective equipment and drugs.
Highmark Health Plans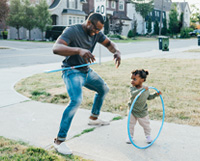 An independent licensee of the Blue Cross Blue Shield Association, Highmark Inc. (the Health Plan) and its affiliated health plans (collectively, Highmark Health Plans) reported an operating gain of more than $300 million for the 2021 fiscal year, primarily driven by strong performance in the commercial and government business and a continued focus on clinical transformation and value-creation activities. These efforts resulted in savings for Highmark members through measured year-over-year premium increases for health plan products as the organization strove to absorb rising health care costs.
The commercial business experienced strong retention rates (98%) as customers in all regions continued to choose the exceptional value of Highmark coverage despite pressures related to the pandemic and economy. Core health plan and Blue Card membership increased slightly to approximately 6.8 million Highmark members.
Allegheny Health Network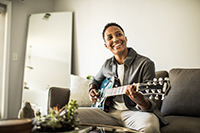 Allegheny Health Network delivered earnings before interest, taxes, depreciation, and amortization of $154 million through December 31, an improvement of more than $70 million compared to 2020 performance, as patients returned to hospitals and physician offices seeking care.
For 2021, patient volumes increased year over year in several key categories, including a 5% increase in inpatient discharges and observations, a 36% increase in outpatient registrations, a 13% increase in physician visits, and an 18% increase in emergency room visits. AHN patient volume continues to recover and approach pre-COVID levels.
HM Health Solutions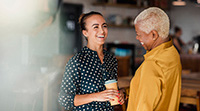 HM Health Solutions, an information technology services company whose platform serves approximately 11 million lives across the country, reported an operating gain of $7 million in 2021 driven by platform transformation initiatives.
Diversified Businesses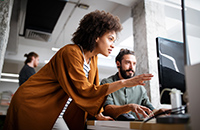 Highmark Health diversified businesses reported combined earnings of more than $250 million through December 31, 2021. Notably, United Concordia Dental continued to perform well, delivering an operating gain of $159 million in 2021. A stop loss business, HM Insurance Group, reported an operating gain of $90 million.