Overview
Companies within HM Insurance Group, a wholly-owned subsidiary and diversified business of Highmark Inc., work to protect employers and health care entities across the country from the financial risks associated with catastrophic health care costs.
With nearly 40 years in the market, HM Insurance Group is among the top carriers nationally for stop loss insurance, protecting self-funded clients from the financial loss associated with unexpected large or catastrophic claims. Similarly, HM Insurance Group's Managed Care Reinsurance product line delivers optimal coverage for the financial protection of risk-bearing entities such as HMOs, health plans, and provider organizations.
Headquartered in Pittsburgh, the company has offices in 18 locations nationwide, and is licensed in 50 states and the District of Columbia.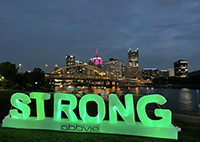 HM Insurance Group responds to market changes and works with clients to ensure their coverage needs are met with expert risk assessment, excellence in operational performance, and successful cost containment practices that optimize coverage.
Through its stop loss business, HM Insurance Group sees firsthand the debilitating effects of catastrophic health conditions.
To make a meaningful, positive impact, HM Insurance Group provides financial support, hours of volunteerism, and a commitment to corporate responsibility in communities where it does business.
Supporting the Leukemia & Lymphoma Society's efforts to cure blood cancers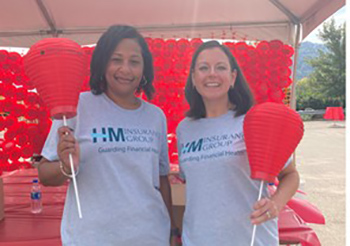 As a leading national stop loss carrier, HM Insurance Group sees firsthand the debilitating effects of catastrophic medical conditions. Therefore, in addition to paying millions of dollars in cancer-related claims, the company also focuses its corporate giving initiatives on helping organizations that address conditions that can result in devastating medical expenses.
The Leukemia & Lymphoma Society (LLS) has been a priority charity of HM Insurance Group for more than a decade.
In addition to providing financial support, each year, HM Insurance Group employees volunteer to set up for the organization's Light the Night Walk in Pittsburgh.
"The event brings light to the darkness of cancer by funding research and providing support to those battling the disease," said Carolyn Coleman, regional vice president, Stop Loss Sales, HM Insurance Group. "Cancer is consistently a top diagnosis category in claims that we see exceeding $1 million, so we are happy to help the LLS in their efforts to make a difference."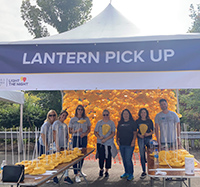 HM Insurance Group's team of volunteers assembled all of the lanterns that light the walk. They also set up banners, tables, chairs, and tents, and sanitized everything to help make the event as safe as possible for the participants.
HM Insurance Group was a sponsor of the event, and Coleman serves as an executive board member for the Board of Trustees for the Western Pennsylvania and West Virginia chapter of the Leukemia & Lymphoma Society.
Mark Lawrence, president, HM Insurance Group, discusses influence of pandemic and natural disasters on insurance and reinsurance markets [podcast]
HM Insurance Group ranks among the nation's top stop loss carriers, providing self-funded groups with protection against financial risks associated with health care costs.
*Ranking Source: MyHealthGuide Newsletter for the Self-Funded Community, "Stop Loss Providers Ranked by Annual Premium"
In 2021, HM Insurance Group paid out more than $600 million in total claims.
HM Insurance Group generated $17.4 million in savings through cost containment efforts in 2021.
Spotlight: Corporate Giving
"Cancer is consistently a top diagnosis category in claims that we see exceeding $1 million, so we are happy to help the Leukemia & Lymphoma Society in their efforts to make a difference."